Haatyai Fishing Sport
Anglers: Jackpot and Yeapwl
Date: 16th September 2007
Target Fish: Plabuk @ Giant Mekong Catfish


The raiding party from Penang. This is where we register ourself.
The fishing corner. Fully covered rooftop.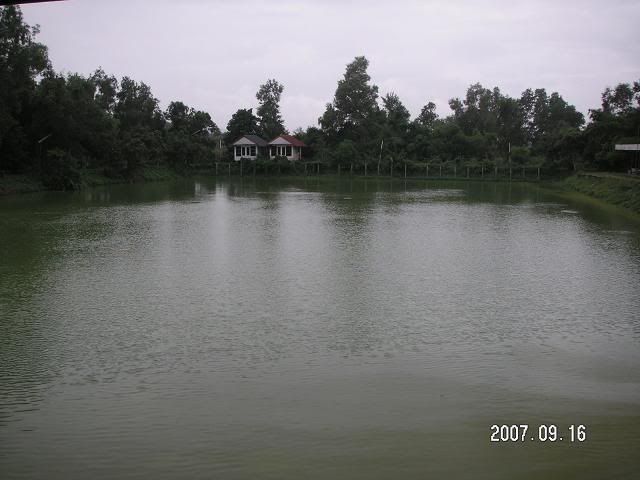 The pond is about the same size of a football field.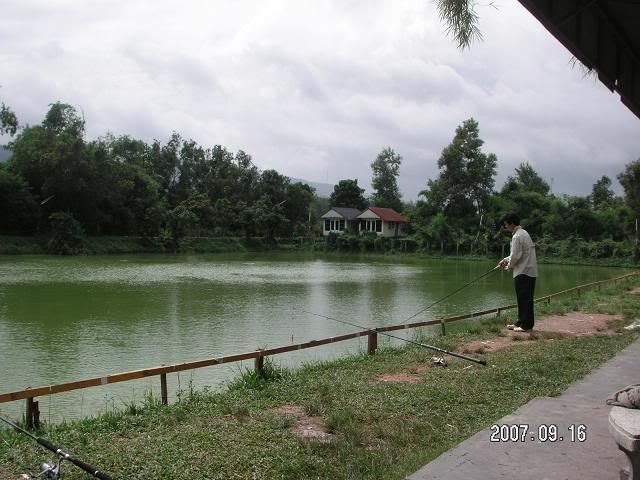 Railing for you to rest the rod while waiting for fish to bite.
Lunch is provided as well. Fried Rice with Shrimp and Squids. Best!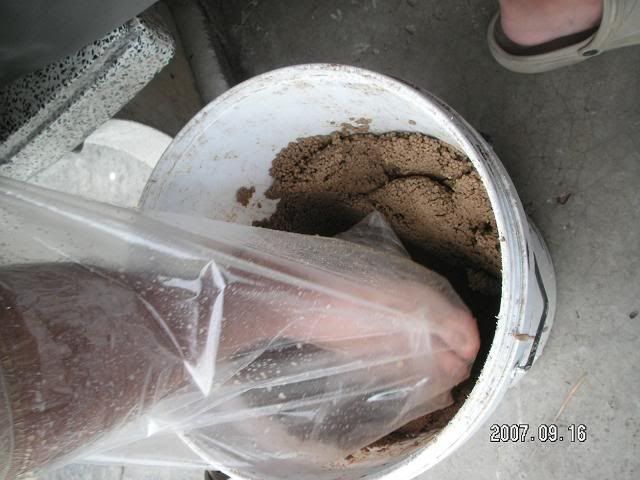 How the dough is make. Using foot to press the fish feed. The bait smells like a belacan. It is the same bait for feeding catfish according to the Siamese.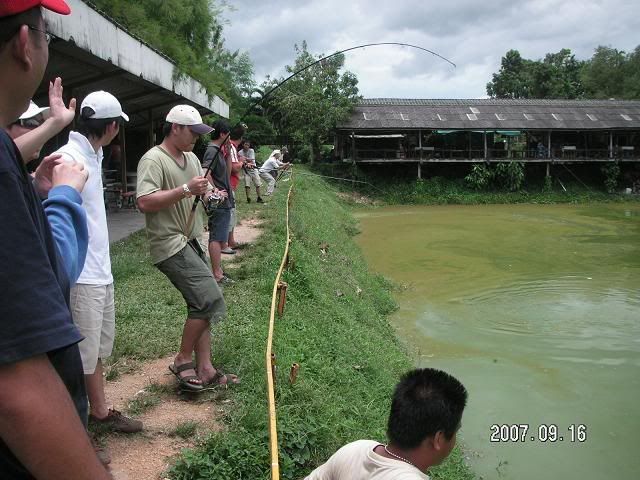 Here Malaysian There Malaysian. The service is EXTREMELY marvelous provided by our Siamese helper. They help you to the maximum.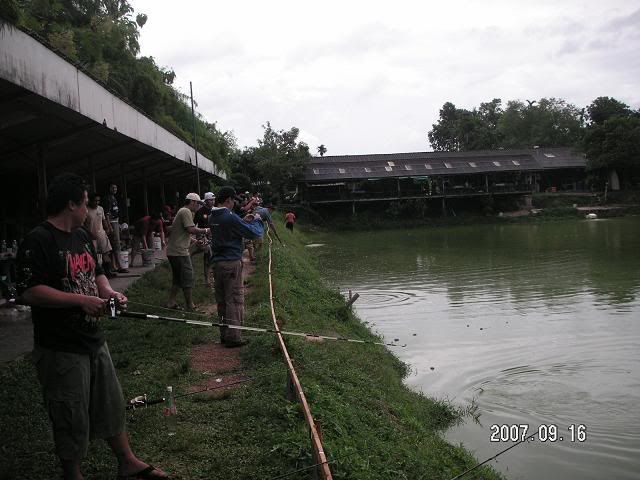 Another shot of Anglers fighting the fish. Once a person got a catch, he will need to move left and right following the movement of the fish to save energy fighting the fish. Need not worry much as all anglers there are steady to give way. Even the siamese anglers are cooperative.
Jackpot in action.
pleassssssse.... stopppppppppp...... helpppppppppp.............
finally, after both partied al exhausted. 15kg + Plabuk (Giant Mekong Catfish)
Yeapwl....Weii!!..where are you going this time??
VIDEO VIEW FOR THE POND (360 view of the Hatyai Fishing Sport Pond)
http://s65.photobucket.com/albums/h226/hhchai/?action=view&current=PICT0179.flv