Report by: Koay Kao

The days begin as usual, went to ciak roti bakar then makan TELOR 1/2 masak, plus a bungkus of Nasi Lemak lo...with some drinks la...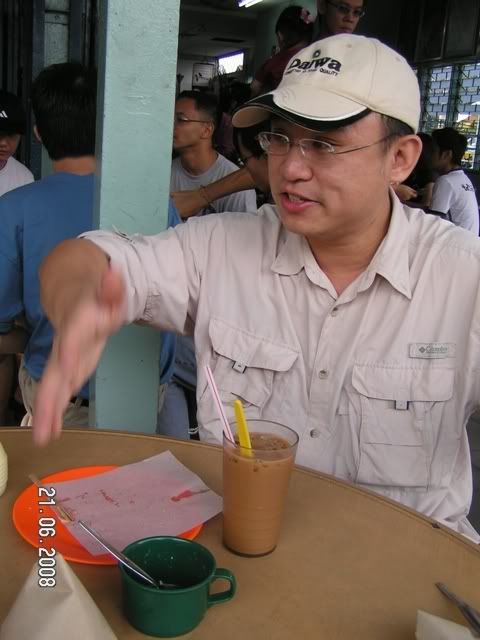 After that jalan straight to the boat lo...soon after loading, the boat zoooommmm pigi that Pulau eh....
But the angker say, 'Chui Boh Sui, Bottom 1st'
Then this happened....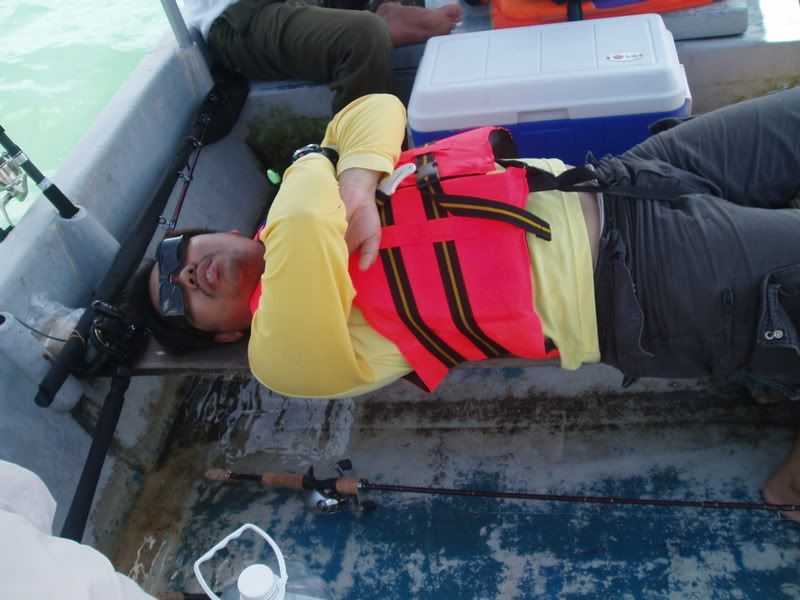 Thank goodness, there was no berley....Thanks to Vonomin / Novomin...
However on the normal day, the mangkor guys would be just like this,
While practising mangkoring, .. then the following happened!!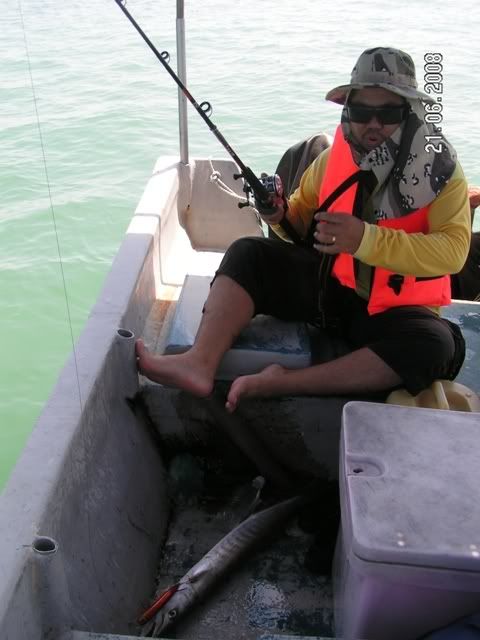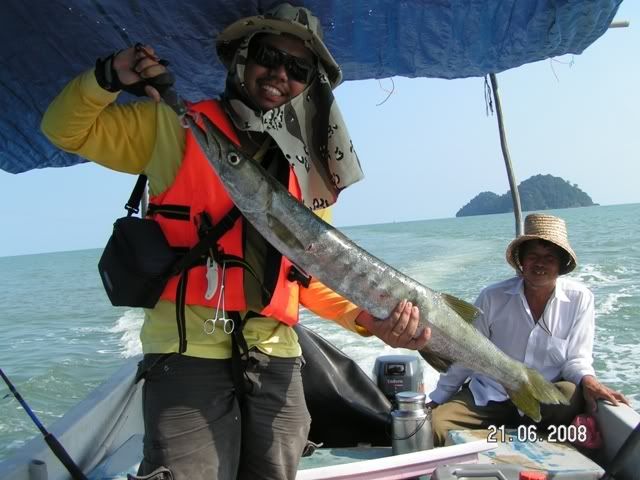 From then, we sao tong (tutup kedai)....
end of story, by catching a barra ...