Venue: Berapit-Mengkuang Pond
Date: 26th April 2007
Anglers: Jeymatt, Tiger, Sally, AnGkEr, Madfish & Jackpot.
Species Landed: Pacu, Rohu, Patin & Tilapia.
Bait: Jey's secret recipe hong!
Result: Tiger-05, Sally-03, AnGkEr-03, Madfish-03, Jackpot-03, Jeymatt-01
Total fishes landed: 18 (4 Pacu, 2 Patin, 12 Rohu and countless Tilapias)
Photographer and Videocamera man: Jeymatt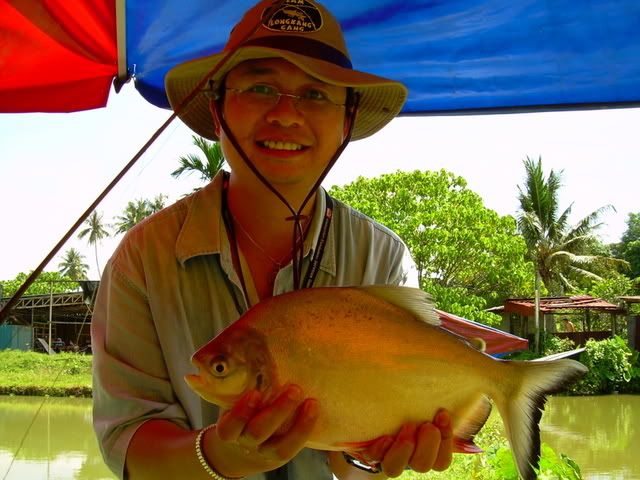 First fish of the day landed by Jey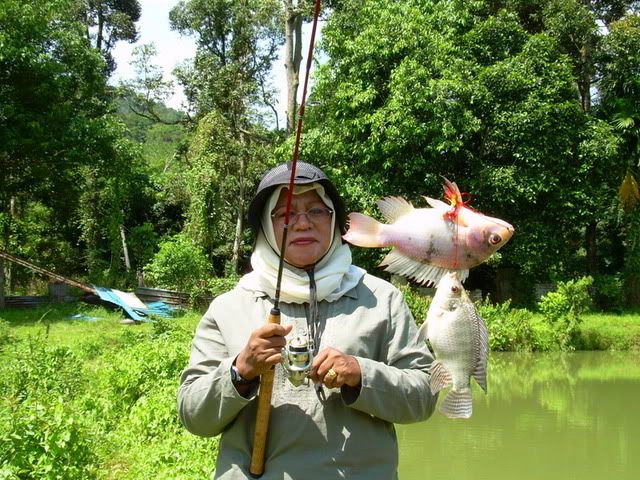 Sally's double hook-up with acrobatic circus fish performing it's stunt!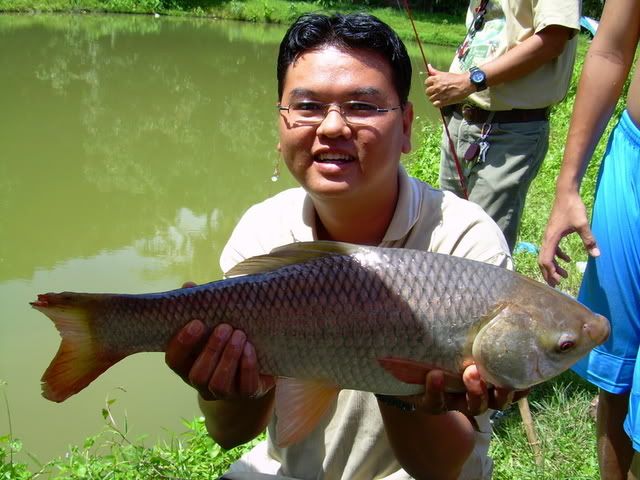 Jackpot first ever Rohu
LKG's Heroine in action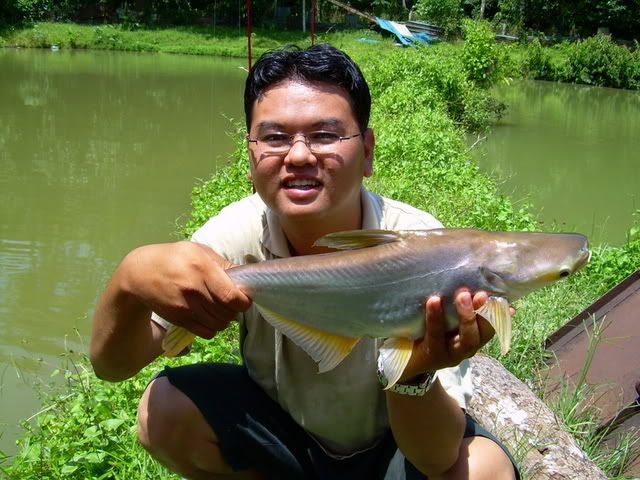 Jackpot with his second fish, a Patin
Sally strikes again from the same spot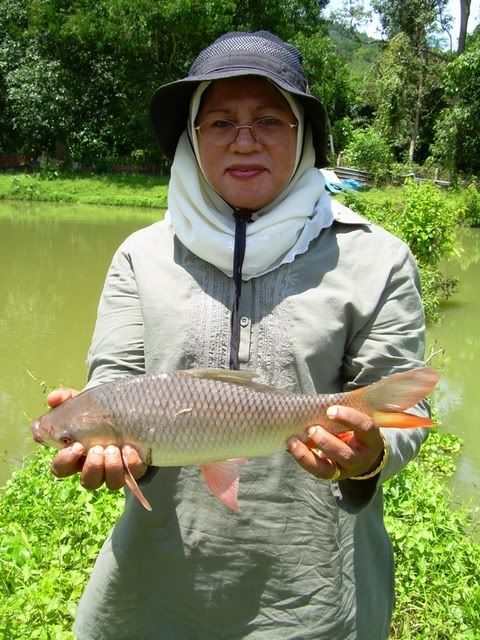 A 2nd Rohu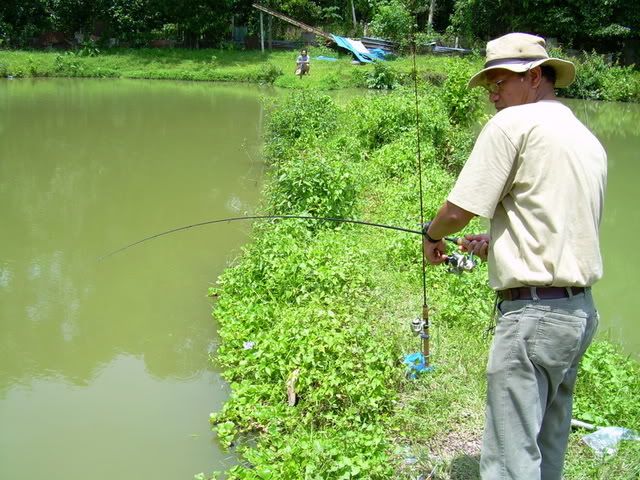 Its Tiger's turn to strike with Roar
Wahhh!! This Tiger, when is he gonna tighten his drag a big and reel in his fish? I can see moss starting to grow on my arms!
Finally I see colours! Tiger's first ever Rohu landed!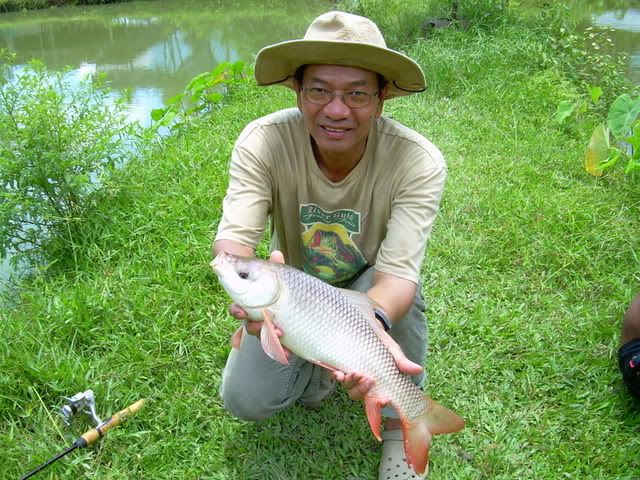 And second Rohu again!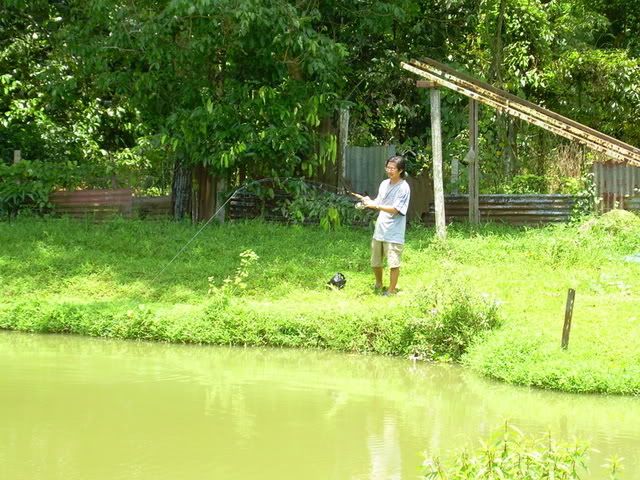 Photographer is always fair, eventhough far far away also zoom in and take the shots although it's not clear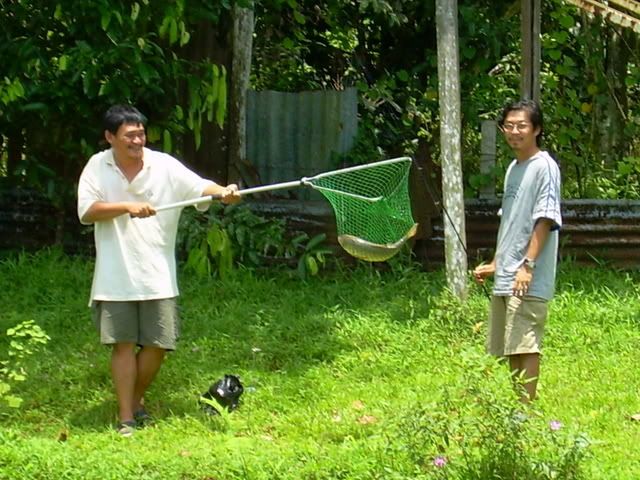 Can i borrow you fish please???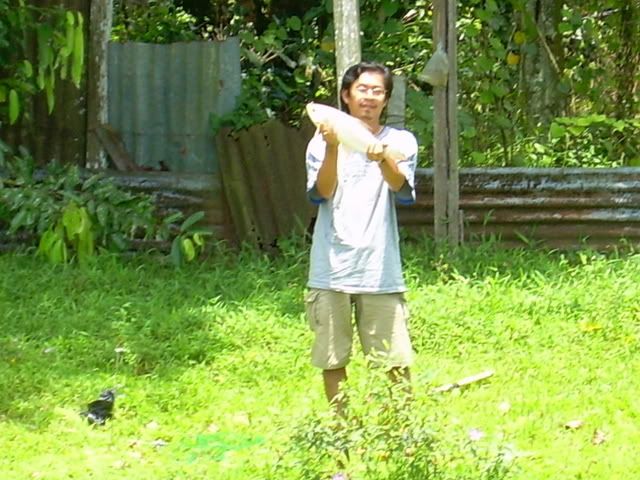 AnGkEr with his Rohu!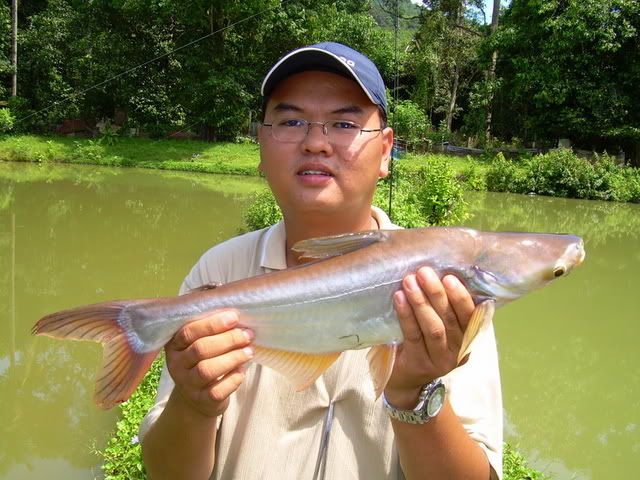 Jackpot with his 3rd fish, another Patin again!!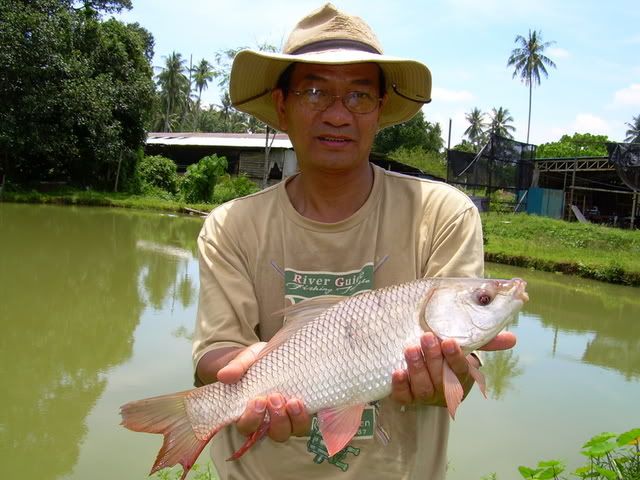 Tiger with his 3rd!!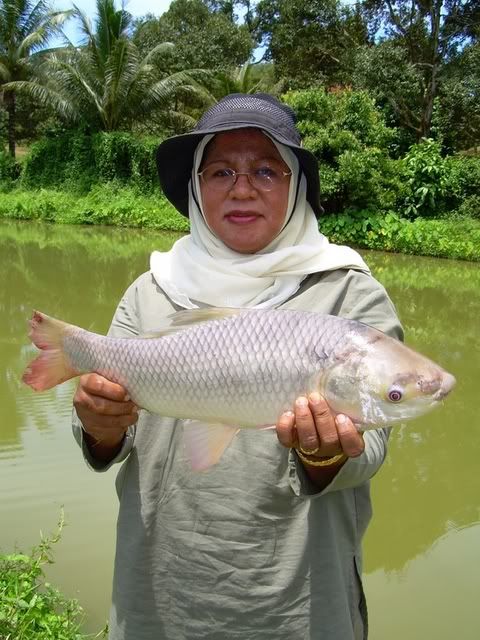 Our Heroine also not bad, also with her 3rd Rohu!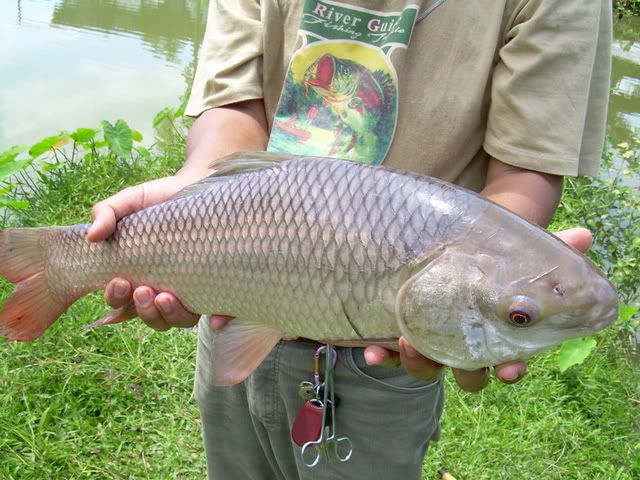 Tiger with his 4th!!!!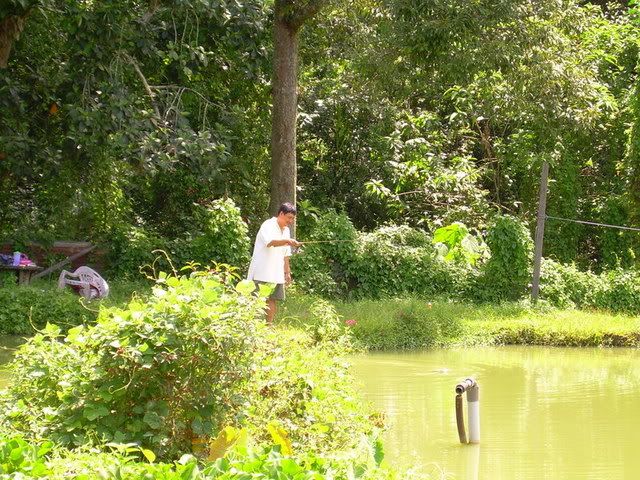 Finally he got the strikes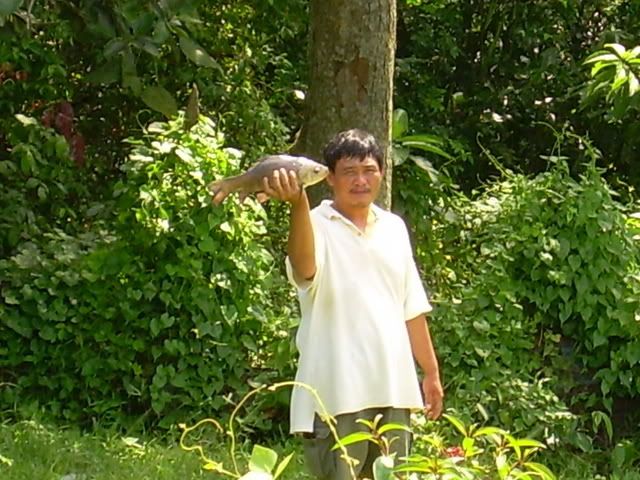 Madfish's turn to land a fish!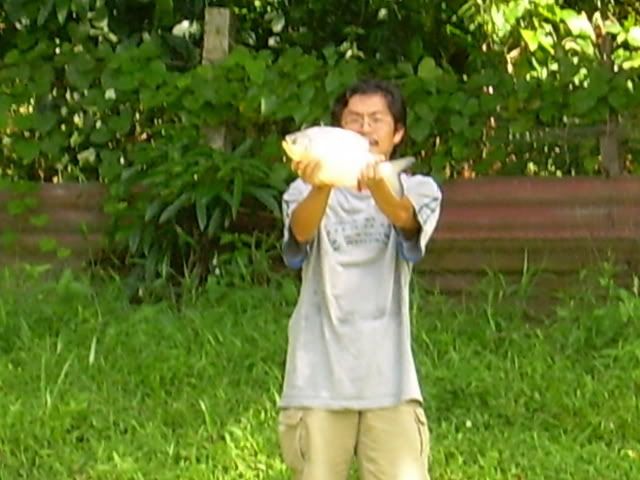 AnGkEr with his Pacu!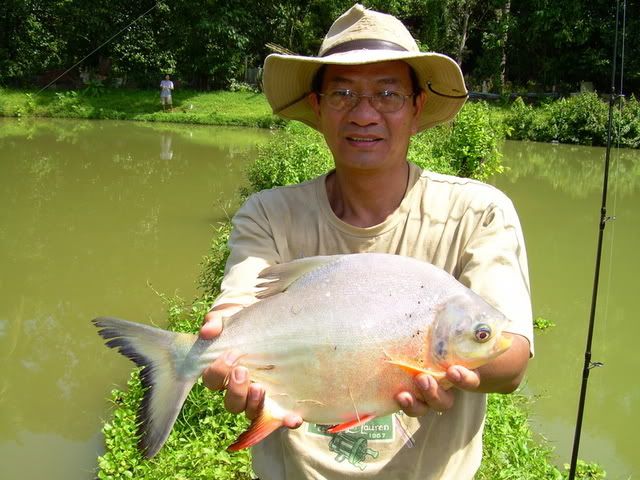 Tiger ends the day with his 5th fish, a Pacu landed on Soft Plastic!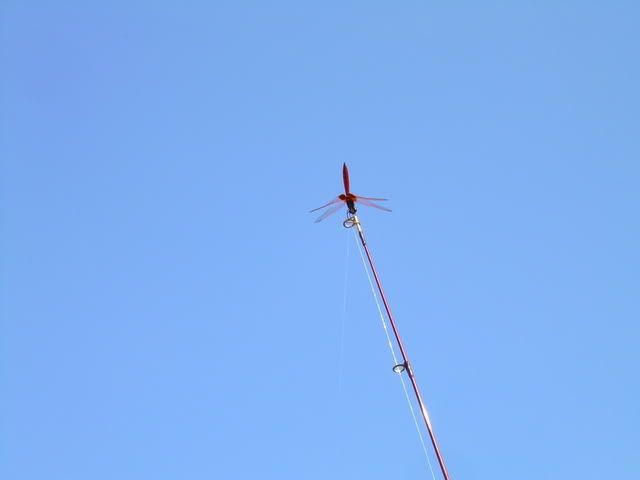 What a beautiful and exciting day to end with a beautiful red dragon fly on Jackpot's red cherrywood rod.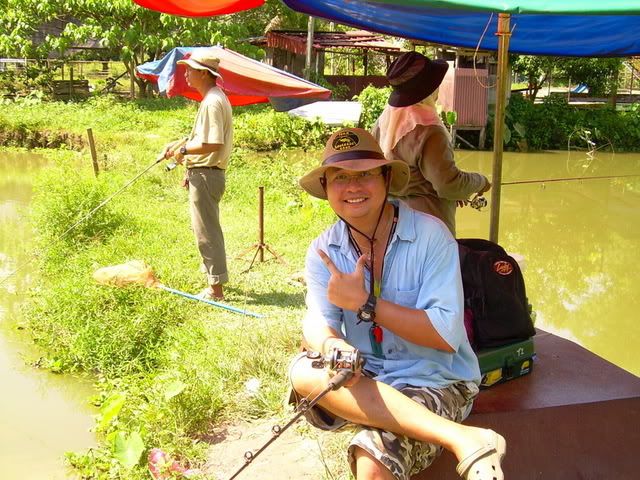 The organiser, The Photographer, The Cameraman, The Hong Maker, The Handsome Jey!!
Those who didn't come would really rugi coz Madfish treated us with Mee Ketam and Air Nyiur in BM!!!
Caught on Video