Finally had the time to upload the long awaited pictures...Before I start...special thanks to Cip Pirato for taking the effort to orkuinise this trip for bunch of newbies(including me) for sailfishing,Choo as the loan shark,Jackpot,Tiger and Rod Warrior for great company during our drive to Rompin and back safely with ample laughters,my boatmates-Lordman,Choo,Lannun and GM for making the landings of the sailfish possible,and others who made this trip a memorable one...
Well altogether we managed to land about 25 sailpis in this 2 day event. Everyone had a taste of sailpis tug-o-war with BigBite88 emerge as the champion among others. Averagely everyone of us landed 2 sailpis each.
Bigbite88 - 5 ekor
Lannun - 2 ekor
Tiger - 2 ekor
Jiggyman - 2 ekor
Jackpot - 2 ekor
Choo - 2 ekor
Rod Warrior - 2 ekor
Lordman - 1 ekor
Ben GM - 3
Eddie - 1 ekor
Margaret - 1 ekor
Yean - 1 ekor
Pak Amin - 1 ekor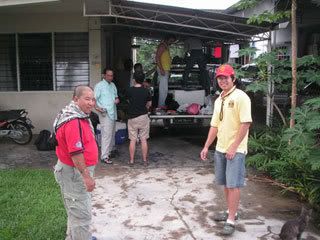 As usual, everyone had to gather at Cip Pirato house for departure.

Our so call, tempted to stay in 5 Star Hotel at Lanjut Resort.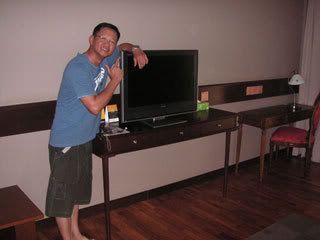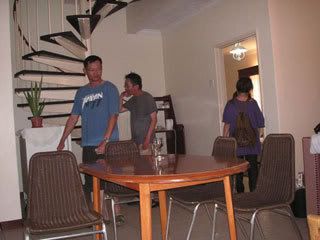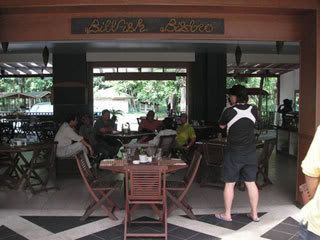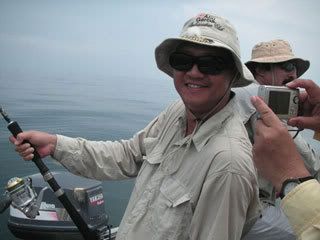 Jiggyman hooking on to the first sail fish in our vessel
First sailfish of the day