Report by Tiger2my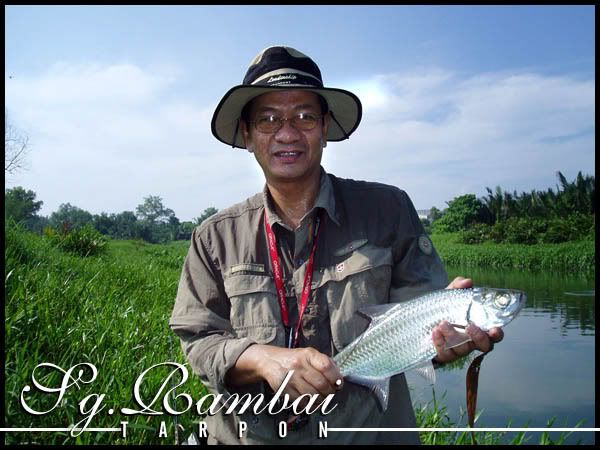 I was at Sg Rambai for tarpon on Saturday with BB88 showing him the ropes of what casting is all about.
Arrived about 8.45 am, water receding slowing but plenty of surface actions by the look of it the tarpons are big. Hopefully there will be some hope? But not to be....various lures were use including fly and plastics but to avail.....frust cast after cast nothing.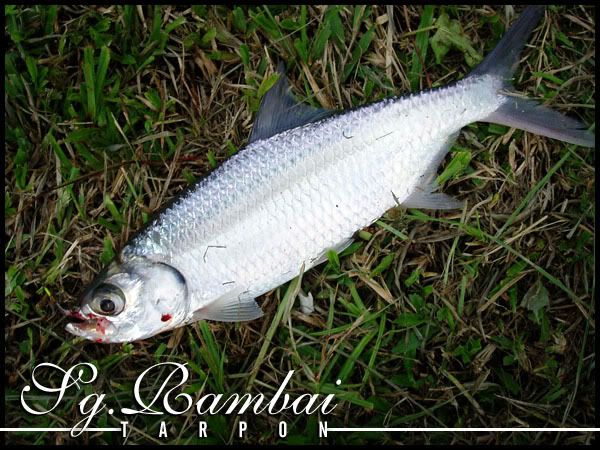 Decided to move in, so we crossed the pontoon walked thru the dense grass since the last time I was here with Jackpot and WB the grass has grown thick on the path. Anyway make our way thru walked for maybe 400 metres alpong the banks searching for opening to cast. Al last we found some space where that pacik bela lembu have cutted the grass away. Still plenty of action in the river tide still receding but have slowed a little. Decided to chenge to the trusty longkong lure which BB smile cynically at. Not long after the fisrt tarpon was hooked on the LL play it to the bank but not able to lift it out of the water, only then I realisd that I am using a 4 lb line so the line broke by the hook and the tarpon was released. I am surte that tarpon was more than a kati. Changed spool...aha this time use 8 lb fireline. 2nd tarpon strike....I think this guy can reach a kg in weight. Today the ones that took the LL are big buggers all I think within the 700 gms mark.
Total caught and landed 7.